Junkers Jumo 223
Twentyfour Cylinder, four Jumo two stroke diesel engines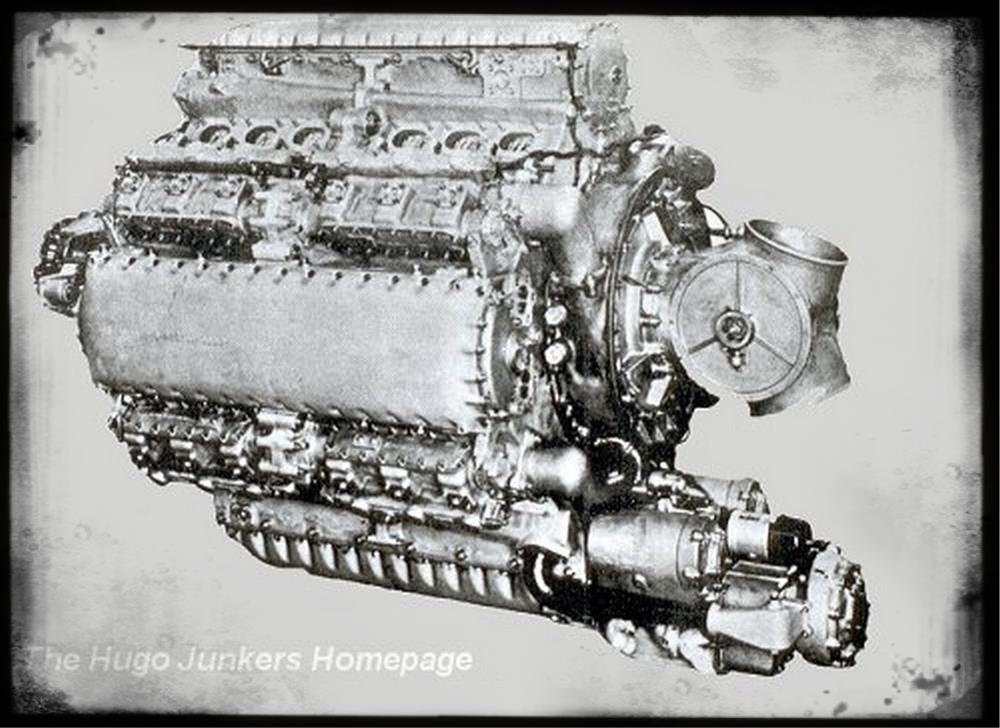 The Jumo 223 was a diesel engine which was built from four two stroke diesel Jumo 207engines arranged in a box form with four crankshafts. It was watercooled. The development started in 1936 by Johannes Gasterstaedt as Junkers P2000, When Gasterstaedt died in 1937, Manfred Gerlach took over the design work. In April 1938 the P2000 was redesignated as Jumo 223. By the end of 1939 the first Jumo 223 was finished. The first run took place in January 1940 in Dessau.
By October 1942 a total of six engines were completed, while two were under construction. With the completion of the eighth engine in February 1943 the Jumo 223 Programme was stopped in advance of the further developed Jumo 224.
In March 1946 one of the eight Jumo 223 prototypes were testran at Dessau. The Soviets decided to continue the Jumo 224 development, but at least one Jumo 223 engine was moved to Tuschino to State Factory 500 for further Research in 1946.
Technical Data:
Engine Designator
year
Cyl.
Bore
in mm
Stroke
in mm
Volume
in litres
Compress.
in %
length
in m
Height
in m
Width
in m
Weight
in kg
T/O Power
in kW
Cruise Power
in kW
RPM.

Fuel
Consump.
g/kWh
Jumo 223
1939
24
80
2x120
29,0
17:1
2,370
1,367
1,260
1400
1618
n.a.
4400
237,9

Aircraft Types equipped with Jumo 223:

No inflight operations of the Jumo 223 is known.
Some reports speak of a test flight onboard a Junkers Ju52.
Weblinks:
introduced Nov 1996, transfered Aug 2017
http://hugojunkers.bplaced.net/
contents last updated 28 Dec 2003